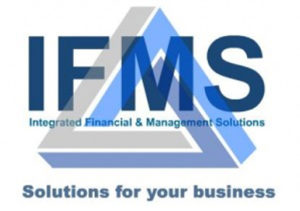 We at Disability Refunds (a division of IFMS and members of ACDBP) specialize in helping disabled and special needs people get their due share of money from various Government sources. If you are disabled, you may qualify for tax refunds, tax credits, grants, bonds, or payments from more than one source. For example:
Canada Revenue Agency
Canada Pension Plan
Workers' Safety Insurance Board
Provincial Government (eg. Ontario Disability Support Program)
Most people who qualify for money from multiple sources do not claim it because they do not know all sources of support available or they find the process too complicated. For an average person, it is difficult to understand the requirements.
Take the definition of disability itself – almost every support program out there has its own definition. Disability is defined differently for purposes of Income Tax, CPP, Employment Insurance, Student Loans, and Grants – although all services are administered by the Federal Government! Fear not – we are here to help you. We will work for you to claim the money to which you are entitled.
Call us to book a FREE consultation that may result in you receiving up to $42,000 from the Government. Can there be a better investment of your time? So why wait, pick up the phone now and call us toll-free at 1855 786 4786 or email us at info@DisabilityRefunds.com.
Should you want to use our accounting, bookkeeping, incorporating a company, or registering a business please visit our IFMS website  www.IFMSolutions.com. Thank you.

The DTC is a non-refundable tax credit which allows qualifying individuals to lower their taxable income. And in the case of a qualifying minor or other dependent this credit can be transferred to the legal guardian.
Functions related to vision, walking, speaking, hearing, feeding, dressing, bowel movement, mental functions, a combination of conditions or sustaining life can be considered as disability.
Here is a list of medical conditions which may make one eligible for Disability benefits from various agencies. This is not an exhaustive list but is intended to give you a general idea.
There are several benefits available to people with disabilities / health issues and their families through the Canada Pension Plan benefit program.
Find out answers to frequently asked questions about how you can claim Disability Refunds and what the procedure is and all other questions you might have.
Contact us and make an appointment to meet in person or talk on the phone regarding your situation in order to find out if you qualify for benefits.